College of Health Sciences
Dean's Message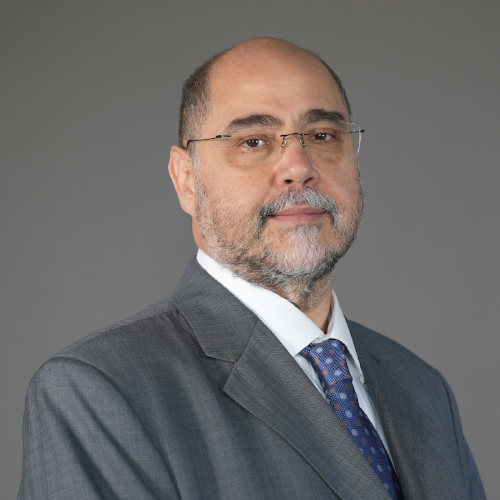 We are pleased to welcome you to the College of Health Sciences at Abu Dhabi University.
The College of Health Sciences was established in 2018 and aims to exemplify and build on the University's mission to be a leading and innovative academic and research institute in the UAE and the region.
The College consists of two departments:
Department of Environmental and Public Health with two undergraduate programs - BSc in Public Health and BSc in Environmental Health and Safety
Department of Biomedical Sciences with three undergraduate programs - BSc in Human Nutrition and Dietetics, BSc in Molecular and Medical Genetics, and BSc in Laboratory Medicine - Biomedical Sciences
Here in the College of Health Sciences, we prepare students to become health professionals capable of fulfilling the healthcare needs of Abu Dhabi, the UAE, GCC countries, and the world.
The College has had a very successful start due to the diligence of our faculty in providing competent and personalized teaching in public health, environmental health and safety, nutrition, and biomedical sciences. They work hard to deliver cutting-edge healthcare research opportunities and career-oriented experiences and proactively engage with and contribute to the communities in which we live and work. We provide state-of-the-art teaching laboratories and successful internships and practicum placements. Our support staff also offer exceptional support and encouragement to our students.
As we expand to meet the healthcare needs of the UAE and beyond, we will introduce additional programs. These include undergraduate programs in Basic Medical Sciences (pre-med) and Radiography and Medical Imaging, and a post-graduate program in Public Health (MPH).
I invite you to take advantage of the career-defining opportunities offered by the College of Health Sciences. We look forward to welcoming you to our community.
Dr. Hamdi Sheibani
Acting Dean - College of Health Sciences
Globally diverse and accomplished academics
Why choose College of Health Sciences?
The College of Health Sciences has been set up specifically to meet the ever-increasing demand for qualified medical professionals within the UAE resulting from the country's drive to become a regional hub for medical research
You will be taught by international faculty with extensive clinical experience who are renowned in their fields
All our undergraduate degree programs are accredited by the UAE Ministry of Education - Commission for Academic Accreditation
Medicine and Health Sciences Programs offer interdisciplinary training across key allied health professions
Health science degree Programs have been developed specifically to meet the needs of the expanding healthcare needs in the UAE and MENA region
Programs have been developed in partnership with Trinity College Dublin
High quality standards aligned to national and international professional accreditation bodies recognized by Abu Dhabi's Department of Health
Programs are vocationally focused, with an emphasis on clinical placements
The BSc in Clinical Molecular Genetics and Genetic Counselling is the only program of its kind in the UAE
The BSc in Human Nutrition and Dietetics is the only program of its kind in the UAE
Additional key healthcare programs will be added in the short term including Pharmacy and Radiography
In the medium term master's program will be offered
Key clinical and industry partners include VPS Group of Hospitals, Cleveland Clinic, Siemens Healthineers, and SEHA